"Marin Preda" High School in Turnu Magurele is situated in Muntenia, a southern region in Romania, at 130 km from the capital city, Bucharest. We have a rich history and a good image in the community, which has been gained through the students' and teachers' good results. In time, we have become better in several domains. Our high school was founded in 1920 as a Girls' School, but it has undergone numerous changes until 1995, when it adopted the name of the great novelist Marin Preda, who was born in this region. Our institution includes all three levels of education, primary, secondary and high school and it currently has around 780 students and 60 teachers. There are 10 classes in primary school, 8 classes in secondary school and 15 classes in high school. In the highest level of education, most classes have a humanistic profile, but there is also a class in each grade that is mainly focused on sciences. Apart from that, in secondary level, there is a special class that studies piano. In terms of resources, there are 19 classrooms, a multifunctional laboratory (for chemistry and physics), two IT labs, one library, an assembly room, a teacher's room and a sports hall.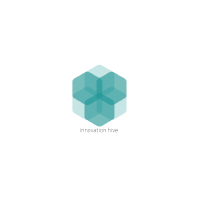 Innovation Hive is a private non-profit organization located in Greece, specialized in the fields of research and innovation. Our actions aim to enhance the economic and social cohesion of European societies while our goal is to find solutions to the new innovation challenges, achieve growth, sustainability and maximize the impact to the society. The organization's philosophy in order to achieve these goals is based on co-creation methodologies and a quadruple helix approach. The engagement of stakeholders from industry, science and society is aiming to create links between the businesses, the academia and the civic actors in order to develop a combination of knowledge, skills, tools, values and motivation. The final goal is to make the difference in local societies and to succeed at the highest level the principles of social innovation concepts.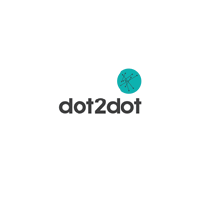 Dot2dot is a social cooperative enterprise, that was established in 2013 in Thessaloniki and is active in the fields of culture, research, education and tourism. The team's activities include experiential thematic tours in the multidimensional city of Thessaloniki and nearby archaeological sites, educational programs for schools and educational institutions, workshops for children and adults and art projects. And they are based on the principle that monuments and works of art do not "speak" by themselves. With the "voice" dot2dot gives them, every activity becomes a unique experience, behind which an idea, a reason and a story are hidden, aiming to connect the past with the present and people back then with us today. Dot2dot's prime goal is to highlight history and cultural heritage, to communicate and creatively express art, to promote the touristic potential of Thessaloniki and its nearby destinations, and to create memorable, one-of-a-kind experiences for everyone.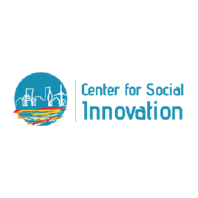 Centre for Social Innovation (CSI) is a Research and Development organization which focuses on fostering social innovation that can bring about a positive change to local, national, regional and global contexts. CSI belief, is that the four pillars of Social Interaction, Education, Development and Economic Rationalization coupled with fundamentally sound and sustainable solutions as well as disruption to streamlined solutions to systemic social problems can lead to creative solutions that impact significant change to the social fabric of every society. CSI is working closely to address market, social, economic and cultural challenges with governments, local administrative agencies, non for profit agencies, commercial entities, and educational institutions. We identify and address systemic challenges through evidence based research, state of the art investigation of global, national, regional and local solutions, developing solutions by taking into consideration the local ecosystem, cultural dynamics, meet the stakeholders needs and implementing those solutions as we keep constant vigilance to ensure continual feedback loop and adjustments. The feedback mechanisms and processes we employ allow us certainty in keeping in touch with our stakeholders and continually update our social solutions proposition.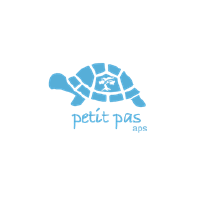 The social promotion association Petit Pas Aps was founded in Trani, Puglia (IT) in 2015, by a group of professionals, trainers and youth leaders motivated by the desire of improving their community, promoting social initiatives inspired by democracy, equality, and pluralism. Over the years, it has become a structured associative reality, with a large number of associates and volunteers who have embraced our mission by recognizing the importance of having inclusive, peaceful and just societies. Our goal is to enhance the level of knowledge and skills of our community regardless of gender, social background, cultural or educational background. Our aim is to equip the local and surrounding community with the right knowledge and skills that will enable them to access the labor market and increase their chances of progressing in the same. Through our workshops and seminars collaborate and support retirees to act as mentors for young people. We have carried out projects with disabled young people, giving them the opportunity to work as volunteers in our organization covering roles that could enhance their strengths. To achieve these goals, we are in contact with important universities, schools and associations. Our staff has many years of working experience, business and professional contacts with private and public organizations. The skills and knowledge learned by our staff thanks to the involvement of Petit Pas association in Erasmus + projects, in the experiences of intercultural dialogue, as well as in training courses and social volunteering, have also meant that the territory and organizations active in the social field, they came into contact with new realities and with different ways of conceiving Europe.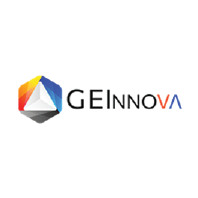 Gestión Estratégica e Innovación (GEINNOVA) is a training centre specialised in the areas of entrepreneurship and leadership, e learning and online learning platforms. We deal with the training of professionals, both employees and jobseekers. We have developed our own platform with the latest online training tools. Our staff has over 20 years of experience in EU project management in the educative field with a specific focus on endeavour, social inclusion, gender equality, employability, sustainability and digitalisation. We provide companies, organisations and public administrations with expert advice and training.GEINNOVA specifies in lifelong learning and training courses. The courses focus on training and networking activities in the areas of education, entrepreneurship, leadership, equal opportunities, ICT, development of innovation, transfer of innovation, migration, culture, and interculturality. GEINNOVA always strives to better itself, and therefore has decided to join the "Innovation Health Check". This has enabled us to identify the main areas for improvement and further development by comparing our company with our European counterparts.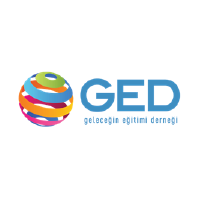 The Education for Future Association (GED) is a platform where knowledge, experience, models and analyses are shared for the solution of today's educational problems that are crucial to humanity and for the construction of the education system that will emerge today. On this platform; expertise of educators, experts, public administrators and state officials who have gained success in the field of education will be used for the solution of national and global education problems. Our association has made it its mission to collaborate with these distinguished participants to make a significant contribution to the solution of existing problems and the construction of future education. GED evaluates Adaptive Education, Flipped Classroom, Gamification and Distance Education studies holistically. Educators produce projects, provide solutions and draw roadmaps on the evaluation and development of training of the education they give through these platforms. GED involves a group of people who are working on education in Turkey and is established by the former Minister of National Education. People in the management team are experienced in EU projects and includes even those who plan awareness-raising activities related to EU projects. The Education for Future Association (GED) develops and implements sustainable and assessable result producing models in all fields related to education; researching and preparing national and international projects; providing Strategy Development and Consulting services for these projects; and also finishing preparations to give PCM training in Turkey.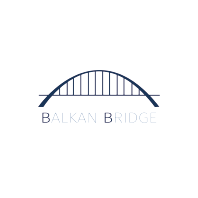 Balkan Bridge is an organisation aiming to bring together the societies of Balkans and to achieve cooperation and growth. The organisation's mission is to cover the gaps of the Balkan area in terms of professional training, networking and research activities with the goal to transform Balkans to a sustainable ecosystem with a highly skilled human capital and businesses able to adapt to the needs of the society and the global trends. In order to achieve its goals, Balkan Bridge is providing consultancy services, training for the improvement of professional skills to individuals and corporate training for businesses in order to achieve teams' growth and empowerment. Balkan Bridge works towards achieving European values such as social inclusion and equal opportunities for all as well as to achieve excellence in education and training through the design and practical implementation of innovative training material and resources.